In the "Think With Your Mouth" campaign, we asked people to stop overthinking life and just give in to their Big Mac cravings. So to promote McDonald's sponsorship of the NFL, we created the Big Mac Fantasy Wizard who encouraged Fantasy Football players to take a break from stats and schedules and leave the thinking to their taste buds. 
Working with Funny or Die, we created a video series featuring the Big Mac Fantasy Wizard, who grants people's ultimate football fantasies. Or at least he tries. 

We invited Fantasy Football players to create their own football fantasies on Facebook, with a little help from the wizard. There, they could add various fantastical elements, set their movements to music, and personalize the dance scene with data pulled from their profiles.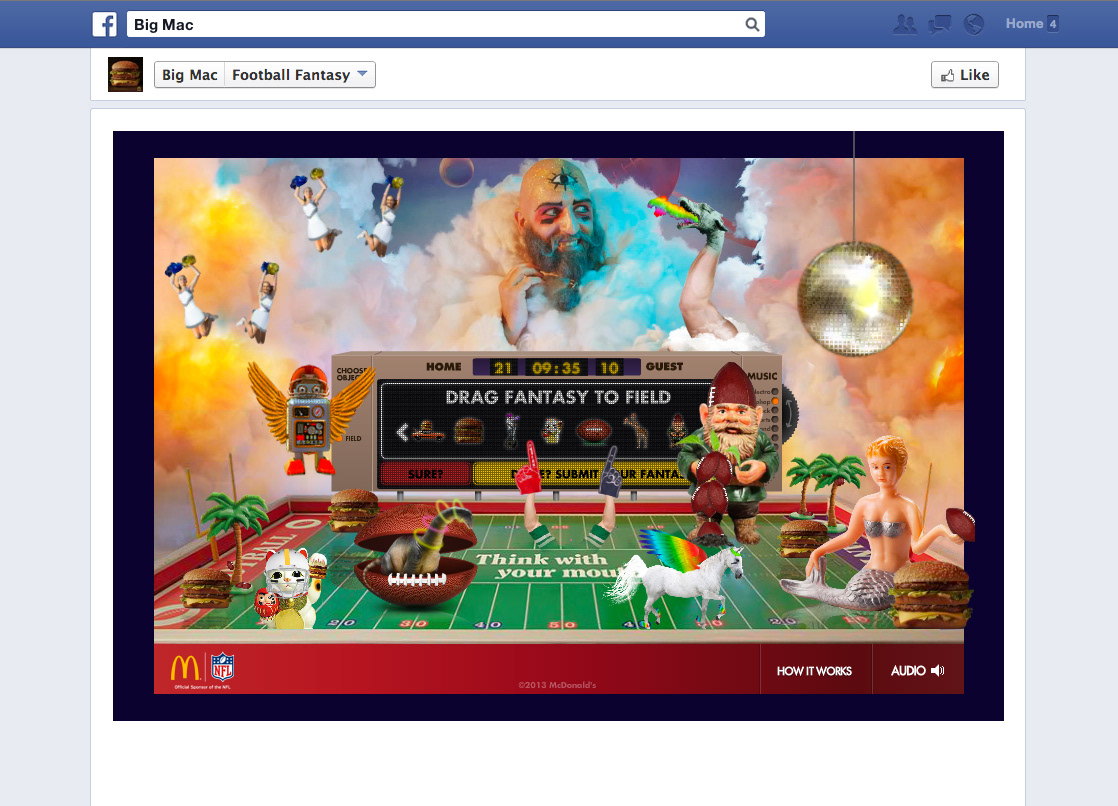 To promote the Football Fantasy experience, we partnered with sites like SB Nation and BuzzFeed to create original content that reminded fans not to over-think football Sundays.